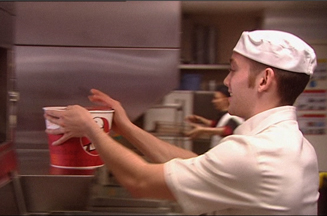 Our sources inform us that the Colonel is set to roll out a new TV ad campaign in the near future focused on how the chicken is freshly prepared in each branch every morning. Frankly, any insight into the inner workings of the kitchens is fantastic news for us. Perhaps they'll be a behind the scenes vignette for us to pour over?
We've managed to obtain the following description of the content:
"...products such as the KFC Original Recipe chicken are prepared in store - which are hand-breaded by cooks in each store, every day. The 30-second ad features a chef discussing the importance of fresh ingredients, and highlighting the batches of fresh chicken that arrive every morning"
More news as the ads break.